---
This Nutrispot™ Neck Lymphatic Detox Patch clears up lymphatic congestion in Your body and boosts Your immunity in the process. It also beautifies Your skin, eliminates fatigue and makes You feel energetic with skin that glows.
This stimulates the lymphatic drainage in lymphatic and lipedema, and it loosens the tissue of fibrosis. The surface provides a particularly intensive massage effect, which stimulates the micro-circulation in the tissue and promotes lymph drainage.
What are you waiting for? TRY IT NOW
FEATURES:
Increases lymph drainage
Unblocks clogged lymph nodes, which help with immunity
Reduces adipose tissues & fat cells, aids in weight loss
Stimulates expulsion of waste products & toxins
Lavender helps treat insomnia
Removing impurities from the blood in the liver, where toxins are processed for elimination
Anti-aging
Free from harmful substances and azo dyes
HOW TO USE:
Apply LymphPads one hour before bed-time.
Take one adhesive sheet and slowly peel off the paper.
Place the LymphPads on the adhesive where noted to "Put the adhesive sheet on this side" and place onto the soles of Your neck.
Remove LymphPads after 8-10 hours.
Wipe surface body part with wet towel until it is no longer sticky.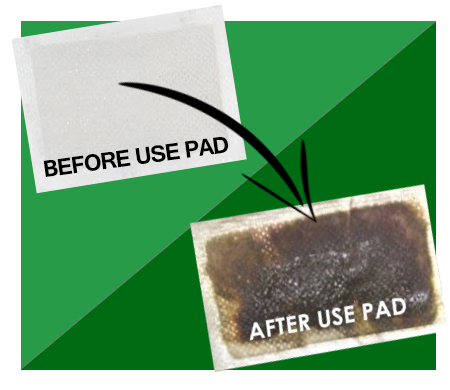 SPECIFICATIONS:
Weight: 64g
Ingredient: Bamboo Vinegar, Vitamin C, Lavender Essence, Radix
PACKAGE INCLUDES:
10 x Nutrispot Neck Lymphatic Detox Patch