---
AT LAST...A RUTHLESSLY SHARP & DURABLE KNIFE THAT'S GUARANTEED TO LAST A LIFETIME!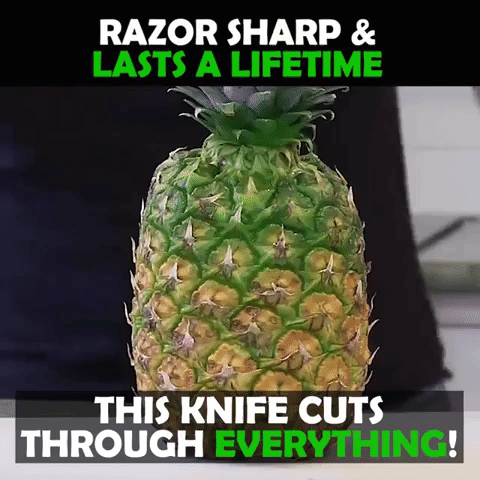 Razor Sharp: edge is hand finished to a mirror polish 12 degrees per side for maximum sharpness
Non-Stick: exquisite 67-layer Damascus pattern minimizes chances of food sticking to the blade
Stain & Rust Resistant: AUS-10V Japanese stainless steel core
Incredible Edge Retention at 62+ Rockwell
Robust & Durable Handle: full-tang & ergonomically designed. Moisture, heat & impact resistant
Tapered Bolster provides a perfect 'zero-balance', finger protection & encourages a natural, comfortable grip
Get a Hold of the Sharpest Knife!
The Gyuto is a knife that no kitchen should be without! A culinary perfection combining award-winning craftsmanship, cutting-edge technology, awe-inspiring design & the absolute best materials available.
Peak performance never looked so good to you or your wallet. Welcome to the Gyuto club! Join the more than 50,000 who are now using the one and only Gyuto Knife™!
The Gyuto is Ruthlessly Sharp...YOU Can Cut a Slice of Bread So Thin YOU Can Almost See Through It!
The Gyuto Knife™ cuts meat better than an electric knife. It goes through frozen food as though it were melted butter! It is so sharp it can cut through a tin can & still perfectly slice a tomato! It can even chop wood & still remain razor sharp!
How Much Would YOU Pay for a Life Lasting Knife Like the Gyuto?
Before you answer, let us tell you that it also has the most durable blade of any knife in the world! This may be the last knife that you'll ever buy!
The blade is crafted over 60 days using Damascus steel...the same material used to make ultra sharp Japanese samuarais and katanas. With the Gyuto Knife™ you'll feel like a slicing, dicing, filet mincing Ninja in your kitchen!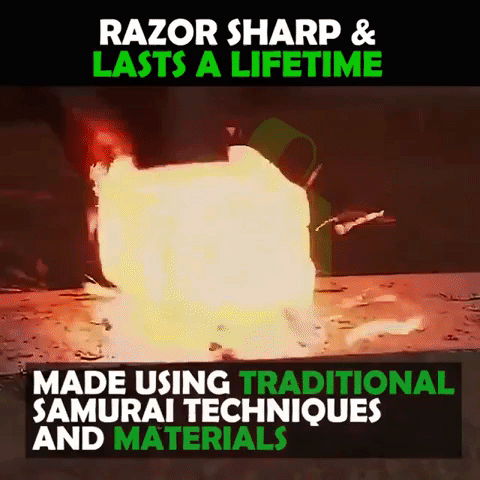 100% Satisfaction or Money Back Guarantee!
Lifetime Warranty against manufacturing defect. Gyuto Knives have been built with Perfection in Mind. Its the ideal multipurpose cutlery gift for Home Cooks, Professional Chef's, Culinary Students and more.
Hesitant? Ask our many customers from all around the world.
Don't like it? We'll be sad, but we'll take it back. Refunds are 100% Guaranteed.